Specifically the year-end Top Ten from The Autograph Guy, who apparently collects autographs as a living/hobby.





Well we've come to the end of the year and its time to honor something good about Hollywood, the nice people! And yes, they do exist in Hollywood and this list, my list, are the nicest I met this year!

...

#5 - ANTON YELCHIN - There are alot of bad signers in Hollywood who still sign but are rude or mean about it. Not Anton. He seems to really enjoy signing autographs and is never in a bad mood when you ask him for an autograph.
The autograph in question: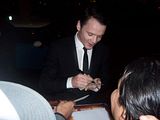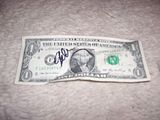 And he even bothers to write out more letters of his name than my non-celebrity ass does.
Source